Jonah is book most of us often forget about. Even those of us raised in the church don't often find ourselves doing our daily time of study in the book. Beyond flannel graphs, the book doesn't often jump out as us as theologically rich or bursting with meaning.
But it is. The book of Jonah is not just a story, but our story. The narrative that we will look at in the coming days depicts a man who walks with God, but does so fitfully. We will watch Jonah disobey God in rebellion and selfishness, and we will watch him obey God in rebellion and selfishness (in fact, we're likely to find that obedient Jonah is much worse than disobedient Jonah). His character is flawed, his will is weak, but His God is faithful.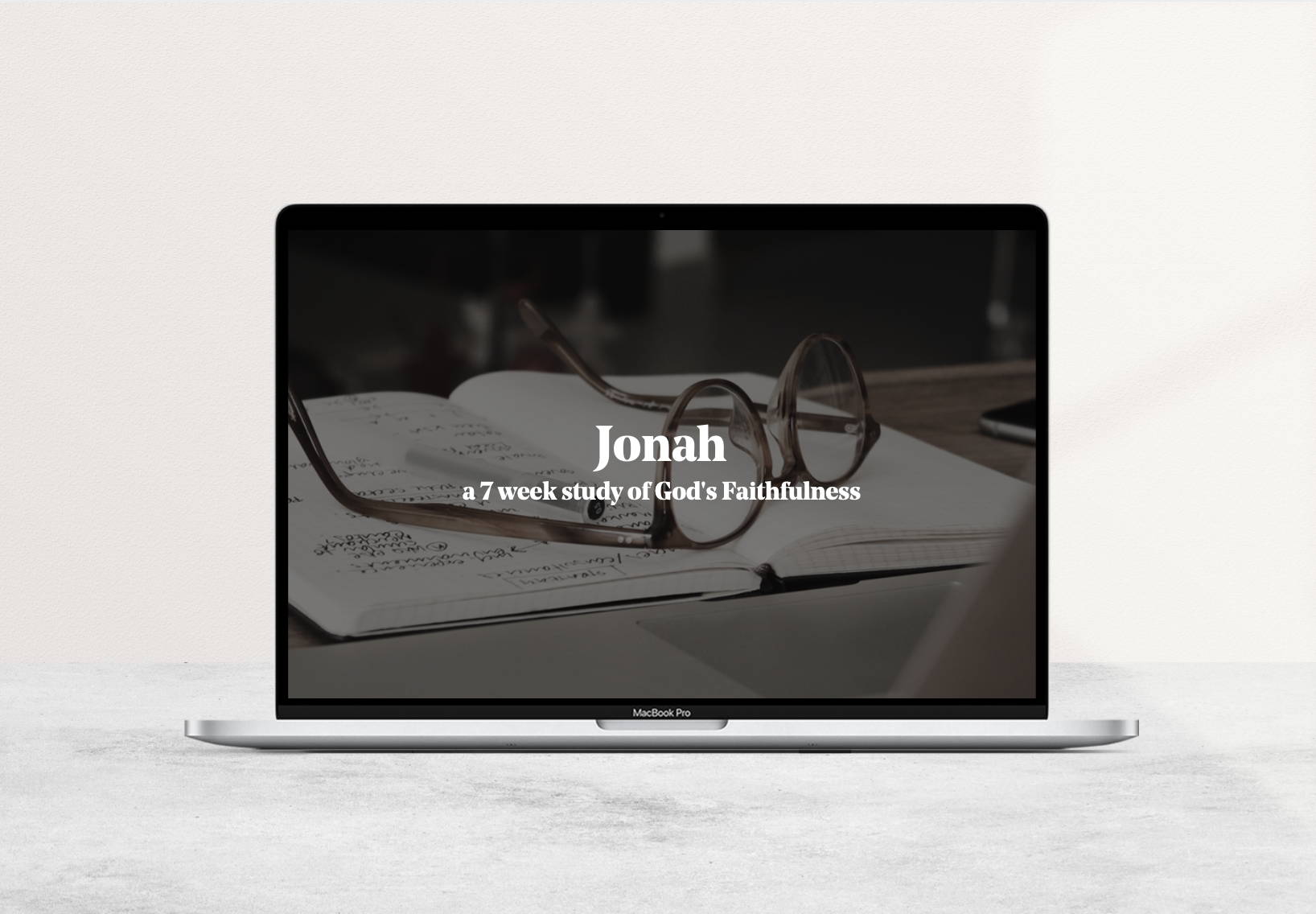 "I sort of thought Jonah was a book for kids (you know, the whale and everything), but after doing FAITHFUL it's now one of my favorite prophetic books!"
Ansel K.
2 APR 2017, 12:21
"My favorite part of this study was the book overview study. I've never read an entire book of the Bible in a single sitting, but it only took about 15 minutes and I learned so much about the book's themes!"
Courtney K.
15 SEP 2017, 14:42
"I followed Amy on Instagram for a while and then decided to try one of her studies. I tried Jonah first, and I haven't bought a study by any one else since. They're short each day and go super deep. Exactly what I was looking for."
Jessi J.
15 SEP 2017, 14:42
---
Five days per week of Scripture-based Bible study

Readings assignments that put the Text at the forefront of your study

Theological commentary that invites you to interact with the passage

Study tips that encourage you to do the hard work of study, and guides you into a deeper, more robust understanding of the Word

Daily questions for reflection to encourage you to think deeply about the Word and integrate the truth of God's Word into your daily life

Daily prayer points to guide your prayerful response to the Text

Personal login account that tracks your progress so that you never loose your spot

Access for a year so that you're not pressured or rushed and can go at your own pace
Here's what you have to look forward to in Jonah
---
Since we're studying an entire book of the Bible over the next several weeks, our study will start with some instruction on how to do a book overview study. We'll look at the cultural setting, original author and audience, and literary structure and genre.
---
The book of Jonah has some unique vocab in the original language. If you've ever wanted a little Hebrew tutorial, this study is for you!
---
To help you underscore your study skills and track your learning progress, I'm including free printable worksheets to guide you through this study. All you need is your Bible and a notebook.
"My favorite thing about studying one verse at a time is that I know I'm not missing anything important. I used to only do devotional books, but since doing these studies I'm actually learning to study my Bible on my own, too"
Tori T.
12 MAR 2020, 12:21
"I'm a mom with three under four, which means my study time each day is limited. Amy's studies go deep and only take about 20 minutes. I realized I was really craving that kind of in-depth study. I just didn't think it was possible with my schedule."
Elias J.
21 OCT 2019, 14:42
"I've done every single one of Amy's studies, and I can't recommend them enough! There's honestly not much else out there that helps you learn to study the Bible while studying a specific book of the Bible. It's worth every penny."
Jessica H.
20 SEP 2020, 14:42